Senior Manager of Risk Management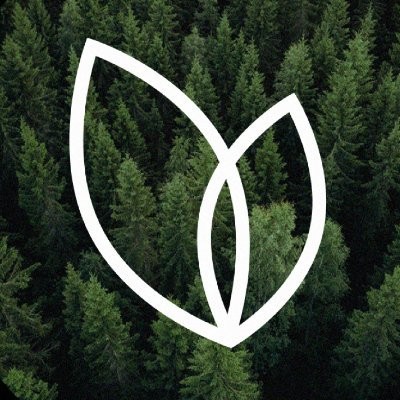 Brightmark Energy
Administration
San Francisco, CA, USA · Remote
Posted on Thursday, November 9, 2023
Location: San Francisco, CA, Hybrid or Remote | Role: Senior Manager of Risk Management | Department: Finance | Reports to: Senior Vice President & Chief Financial Officer
Company Overview:
Brightmark tackles the planet's most pressing environmental challenges with imagination, optimism, and activity that is making real progress toward a cleaner future. We do this by taking a holistic, closed loop, circular economy approach that has actual results. Driven by equal parts urgency and optimism, we Reimagine Waste. We deploy circular waste solutions, focused on plastics renewal (circular plastics) and anaerobic digestion (renewable natural gas), that disrupt the status quo and make actual change happen. Our programs are tailored as scalable project solutions that meet specific environmental needs around the world and in communities where people live and work.
Join us as we build toward a more livable future without waste!
Job Summary:
We are seeking a Senior Manager of Risk Management to join the Renewable Natural Gas (RNG) Finance team. The candidate is accountable for minimizing the company's exposure to loss through effective outsourcing of insurable risks and establishing processes and procedures to mitigate those risks retained by the company. This involves identifying and measuring insurable risks, defining and/or overseeing the implementation of the solutions that help optimize operations, and developing and maintaining a long-term insurance strategy. The role will be critical to the enhancement of our existing risk management framework as well as providing timely business intelligence to treasury, financial planning, and commercial functions. This role will be expected to actively build trusting relationships with internal business partners, insurance companies and brokers, and the company's external advisors.
Responsibilities:
Lead internal discussions on insurance renewals including coverage comparisons, pricing comparisons, historical loss experience, and projected loss picks.
Negotiate with insurance brokers to obtain the most appropriate types of coverage.
Track policy expirations relative to operational milestones and manage extensions as needed.
Design and implement an overall risk management process for the organization, which includes an analysis of the financial impact on the company when risks occur.
Set a long-term insurance strategy: evaluate the company's previous handling of risks, compare potential risks with criteria set out by the company such as costs and legal requirements, analyze current risks, and identify potential risk that are affecting the company.
Work directly with FP&A and business partners on a regular basis to prepare the annual insurance budget.
Manage and administer insurance claims, including but not limited to coordinating in-house investigations, interacting with broker and/or insurance company representatives, and preparing documentation for appropriate parties.
Maintain records of insurance policies and claims.
Review any new major contracts or internal business proposals.
Process invoices and payments related to insurance premiums and claims.
Coordinate certificate of insurance requests to meet business and contractual needs.
Success Criteria (what success will look like in this role):
Develop and administer risk management and loss prevention programs, including placing and maintaining insurance as appropriate in coordination with senior management.
Develop trusted partnerships with key insurance company partners and broker representatives.
Function as liaison to attorneys, insurance companies, and adjusters investigating any incidents that may result in loss.
Build risk awareness throughout the company by providing risk reporting tailored to the relevant audience: educate individuals at all levels of the company about the most significant risks to the business; ensure business heads understand the risks that might affect their departments; ensure individuals understand their own accountability for individual risks.
Experience & Professional Qualifications:
Bachelor's degree in finance, business, accounting, or related field
7+ years of experience with an emphasis in risk management activities. Preference is given to candidates with commercial insurance experience.
Designations preferred, including CPCU, CIC, CIP, FCIP, AU, CRM, or ARM
Demonstrates a deep understanding of risk, risk mitigation, and insurance architecture and the ability to leverage and effectively communicate that knowledge with both internal (executives and project managers) and external (insurance company) partners.
Ability to analyze complex risk exposures, existing insurance coverages, and develop and effectively communicate appropriate recommendations.
Exceptional technical knowledge of insurance coverage, contracts, insurance market conditions and carrier underwriting appetites with ability to adjust strategy to protect future interests.
Demonstrated ability to work cross-functionally both within the finance organization as well as across the business. This includes working with employees at all levels, from entry level to executive management.
Preferred industry specialization in energy and manufacturing industries.
Intermediate to advanced knowledge of Microsoft PowerPoint, Outlook, Excel, and Word.
Strong time and project management skills a must, including experience creating, prioritizing, scheduling, tracking, reviewing, and ensuring completion of tasks by set deadlines.
Salary:
Benefits:
Comprehensive medical, dental, and vision plans
401K plan with 100% match of the first 2% contributed
Paid parental leave
Commuter benefits and flexible work arrangements
Monthly tech stipend
Generous paid time off
Please apply at Paylocity.