Executive Assistant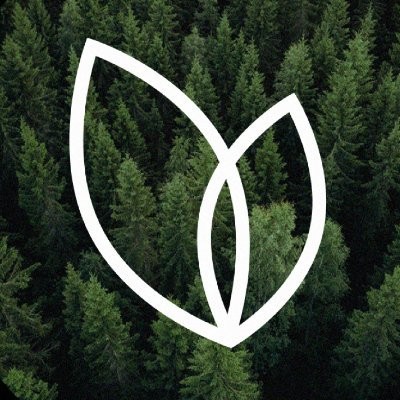 Brightmark Energy
Administration
San Francisco, CA, USA
Posted on Tuesday, November 7, 2023
Location: San Francisco, CA | Role: Executive Assistant | Department: Executive | Reports to: Founder & CEO
Company Overview:
Brightmark tackles the planet's most pressing environmental challenges with imagination, optimism, and activity that is making real progress toward a cleaner future. We do this by taking a holistic, closed loop, circular economy approach that has actual results. Driven by equal parts urgency and optimism, we Reimagine Waste. We deploy circular waste solutions, focused on plastics renewal (circular plastics) and anaerobic digestion (renewable natural gas), that disrupt the status quo and make actual change happen. Our programs are tailored as scalable project solutions that meet specific environmental needs around the world and in communities where people live and work.
Join us as we build toward a more livable future without waste!
Job Summary:
We are seeking an Executive Assistant to provide high-level administrative support to the CEO and will be a culture champion for the San Francisco office. Reporting directly to the CEO, the Executive Assistant provides executive support in a one-on-one working relationship. The Executive Assistant also serves as a liaison to senior management, the overall team, investors, and other stakeholders; organizes and coordinates executive outreach and oversees special projects. The Executive Assistant must be creative and enjoy working within an entrepreneurial environment. The ideal individual will have the ability to exercise good judgment in a diversity of situations, with strong written and verbal communication, administrative, and organizational skills, and the ability to maintain a realistic balance among multiple priorities. The Executive Assistant will manage all aspect of the San Francisco office. The Executive Assistant will manage the Administrative Assistant.
Role Objective:
Provide and lead support to both internal and external parties with a high level of professionalism and in a manner that reflects positively on the organization.
Key Responsibilities:
Manage sensitive matters with a high level of confidentiality and discretion especially decisions directly impacting the global operations of the company.
Sustain the CEO's daily calendar of meetings and events.
Prepare Word, Excel, PowerPoint presentations, agendas, reports, special projects and other documents in support of objectives for the organization.
Arrange travel and accommodations for the CEO. Prepare weekly expense reports.
Screen incoming telephone calls; take and deliver accurate messages; respond to requests by gathering and providing information and referring non-routine calls to the appropriate staff.
Excellent communication and time management skills; proven ability to meet deadlines.
Ability to function well in a high-paced environment; performs additional duties as assigned by executives.
Draft and prepare correspondence for internal announcements, board meetings, and organizations that the executive is involved with.
Manage the Executive's contacts.
Assist in preparing and managing presentations and decks.
Use discretion, confidentiality, and good judgment to handle C-Level matters.
Represent the company and the Executive in a positive light through great follow-through skills and sound judgment.
Conserve the Executive's time by reading, researching, collecting, and analyzing information as needed, in advance.
Complete adhoc projects as assigned – such as personal events and/or family needs.
Organize complex calendars and schedules, resolving any scheduling issues.
Skills & Qualifications:
7+ years of related experience required in working in an executive assistant role supporting C-Level executives.
Advanced Proficiency in Microsoft Office (Outlook, Word, Excel, and PowerPoint)
Ability to communicate effectively and professionally.
Flexible hours as dictated by the needs of business for projects and meetings.
Preferred Attributes:
Business sense – has a strong business sense and can decipher priorities and make sound judgment calls when needed.
Commitment to excellence – perform duties at the highest level possible on a consistent basis.
Excellent communicator – able to interact with people of all levels in a confident, professional manner.
Demonstrate ability and temperament to work with sensitive information.
Team player – have team-oriented experience and approach.
Service focus – dedicated to meeting the expectations of the CEO and other senior executives by maintaining effective relationships with interested parties.
Ability to think outside of the box with a sense of urgency.
Salary:
Benefits:
Comprehensive medical, dental, and vision plans.
401K plan with 100% match of the first 2% contributed.
Paid parental leave.
Commuter benefits and flexible work arrangements.
Monthly tech stipend.
Generous paid time off.
Please apply at Paylocity.