Sales and Operations Planning Manager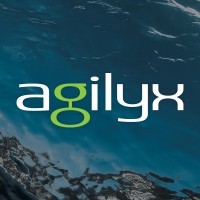 Agilyx
Sales & Business Development, Operations
Posted on Saturday, November 4, 2023
Description
The Sales and Operations Planning Manager is responsible for the development and implementation of the overall supply chain to transport, process, and deliver waste plastic to Cyclyx customers. The key deliverable of this role will be providing rapid, on-demand planning using an ERP system and managing a mixed stream of materials effectively and efficiently with an established supply chain system and processes. This position will lead an operational planning team that will forecast, perform supply and demand balancing, and optimize supply chain needs through interaction with cross-functional teams, vendors, and suppliers. In addition to solid supply chain planning experience and leadership, this position must thoroughly understand the sources of waste plastic, the necessary processing requirements of waste plastics, product specifications, and the accurate volume of our customers' needs. The ability to effectively lead the Cyclyx supply chain organization is a critical component of this role, including the ability to establish work prioritization, communicate key department objectives, manage and deliver successful performance, and develop the supply chain staff to meet future demands of the department and company.
Role Objectives:
Develop processes to increase efficiency throughout the supply chain while ensuring quality and customer satisfaction; implement subsequent process changes
Develop systems, tools, and processes necessary to manage inventory and ensure reliable supply to customers
Establish performance metrics to ensure proper customer service, accurate inventory management, and cost management
Develop supply chain staff in procurement, logistics, planning, inventory management, and customer service.
Establish a culture of continuous improvement.
Provide support to other departments
Understand and manage risk associated with logistics & inventory management
Ensure ISCC+ certification through the supply chain and ensure other regulatory and ESG compliance requirements are met
Implement appropriate financial controls to manage inventory and plan material inventory balances
Requirements
Qualifications
Bachelor's degree in engineering, supply chain management, or a related field
Minimum of 5 years of proven experience in supply chain management, demand forecasting, and production planning
Experience in supply chain design and implementation to serve customer needs
Experience managing S&OP processes and working with multi-functional organizations to reliably meet customer needs
Knowledge of forecasting methods and forecasting accuracy metrics
Understanding of Supply chain ERP applications such as SAP, Oracle, Microsoft Dynamics
Knowledge of Supply Chain industry systems, tools, and processes
Experience communicating and collaborating efficiently and effectively with a remote team
Ability to communicate in writing and verbally at all levels in the organization
Understanding of principles of accounting
Must be legally authorized to work in the U.S. without sponsorship for employment visa status
Company Benefits:
Cyclyx offers a competitive benefits package that goes beyond just a paycheck. Our comprehensive benefits package includes competitive, company-funded (up to 90% company-paid premiums) health, dental, vision, and insurance plans to robust retirement benefits that include company-matching contributions and much, much more. We also provide development and growth opportunities because investing in your success is investing in our success. Also, working for a rapidly growing, fast-paced organization, you will have the opportunity to grow professionally and expand your network while building a rewarding and dynamic career.
Company Culture:
We are committed to recruiting, developing, and retaining diverse and highly talented individuals. In addition to a competitive salary, we offer a comprehensive benefits package, an engaging and growing culture, and a variety of opportunities for our employees' professional growth and development.
Cyclyx is an equal opportunity employer committed to providing a workplace free from harassment and discrimination. We value mutual respect and diversity in the workplace and are committed to Employment Equity and Inclusion. We celebrate the unique differences of our employees that drive curiosity, innovation, and the success of our business. We encourage applications from all qualified candidates and do not discriminate against any applicant's status protected by the laws or regulations in the locations where we operate. Accommodation is available for applicants with disabilities.
In compliance with pay transparency requirements, the anticipated starting pay for new hires for this position is between $110,000 - $140,000 per year. Full-time employees are also eligible for performance-based bonuses and benefits. This is not a guarantee of compensation or salary, as a final offer amount may vary based on factors including but not limited to experience, education, and location.