Business Development Lead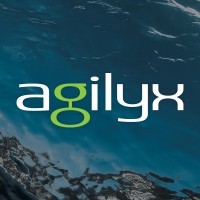 Agilyx
Sales & Business Development
Posted on Sunday, July 30, 2023
Description
Our mission is to provide technical solutions for the chemical recycling of post-use plastics. Since its founding in 2020, Cyclyx has been a post-use plastic feedstock management company working with industry participants to develop innovative recycling solutions for all post-use plastics. The Cyclyx Lab in Portsmouth, NH, provides plastic testing services, supports Cyclyx Engineering and Business Development teams and carries out fundamental research & development to discover novel circular recycling pathways for plastics.
The Business Development Lead will be responsible for cultivating strong relationships with new members while maintaining existing member relationships. Additionally, this role will collate and maintain membership information in CRM (Customer Relationship Management) database and work closely with the internal staff to develop and implement growth strategies. The ability to be responsive and organized is critical. A professional presence and business sense are also required as this role will work closely with our member partners to develop future strategies and business opportunities.
Responsibilities:
Provide Business Analysis support to the Member Engagement Team
Set annual professional goals and objectives that support larger Member engagement Team and Cyclyx objectives
Conduct market research and identify potential consortium members
Cultivate a strong relationship with new members while maintaining existing member relationships
Collate and maintain membership information in Customer Relationship Management (CRM) database
Work closely with staff across departments to implement growth strategies
Develop and implement business development strategies and consortium membership engagement plans and analyze industry data to inform or update strategies
Assist with drafting business plans, sales pitches, presentations, reference material, and other documents as required
Ability to manage multiple projects concurrently and meet deadlines
Identify new business opportunities and partners
Demonstrate strong interpersonal skills with the ability to engage effectively with various levels of management, staff, and consortium members
Other duties, as required
Requirements
Bachelor's degree or equivalent education and work experience in sales, business development, or a related field
Minimum of 5 years of recent, relevant experience working in a fast-paced environment providing business analysis support
Strong organizational, analytic, and written and verbal communication skills
Excellent time management skills and self-initiative. You follow through on tasks and do not get overwhelmed easily
Creative problem-solving experience. You can stay solutions-oriented when presented with a challenge
Solid computer skills, including strong proficiency with Microsoft 360 skills (Outlook, Teams, PowerPoint, Excel) and other computer systems used to be effective and efficient in completing all required tasks
Experience in a similar role with proven ability to complete tasks on time
Excellent organizational, verbal communication, and technical writing skills
Detail and quality oriented with strong problem-solving skills
Impeccable personal and professional ethics
Position Mechanics
Reports to: Senior Manager, Member Engagement, and Innovation
Type: Exempt; Full-time Position
Work Hours: Flexible, but must be available, 8:00-5:00, Monday to Friday with occasional evening and weekend work.
Staff: none
Location: Remote
Work environment: Remote
Travel: Moderate - Less than 25% as needed to meet with members and attend off-site meetings
Physical Demands: Substantially that of a remote office environment; occasional lifting and manual work as needed for event or meeting preparation.
Must be legally authorized to work in the U.S. without sponsorship for employment visa status.
Company Benefits
Cyclyx offers a competitive benefits package which goes beyond just a paycheck. Our comprehensive benefits package includes a competitive, company funded (up to 90% company-paid premiums) health, dental, vision and insurance plans to robust retirement benefits that include company-matching contributions, and much, much more. We also provide development and growth opportunities because we believe investing in your success is investing in our success. Also, working for a rapidly growing, fast-paced organization, you will have the opportunity to grow professionally and expand your network while building a rewarding and dynamic career.